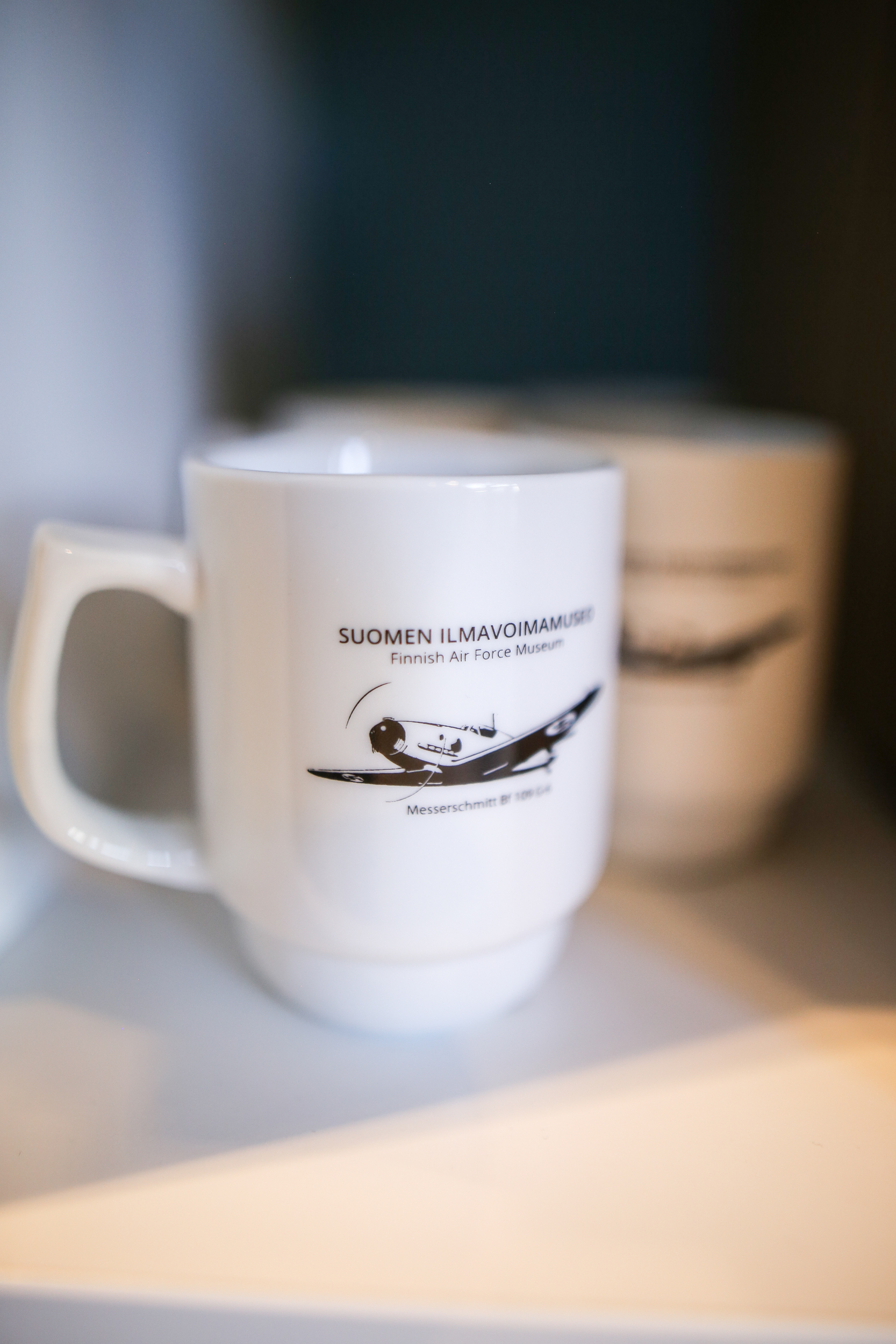 Museum shop and Café
In our café, you can enjoy a cup of coffee with a doughnut or filled bread. Our selections also include soft drinks, ice creams and a selection of candy and chocolate.
Our museum shop offers the latest aviation literature, aviation-themed magazines, cards, photographs and scale model kits. The museum's unique productions include handmade sauna temperature meters, fountain pens, mugs, Old Finnish Air Force emblem swastika wool socks and watercolour prints.
We also have T-shirts, caps, sleeve patches, DVDs and CDs. For children there are classic flying model planes, toy airplanes and much more! We also have aviation-themed children's books and stuffed animals.