Flight simulators
Fly and experience firsthand the excitement of aerial battles!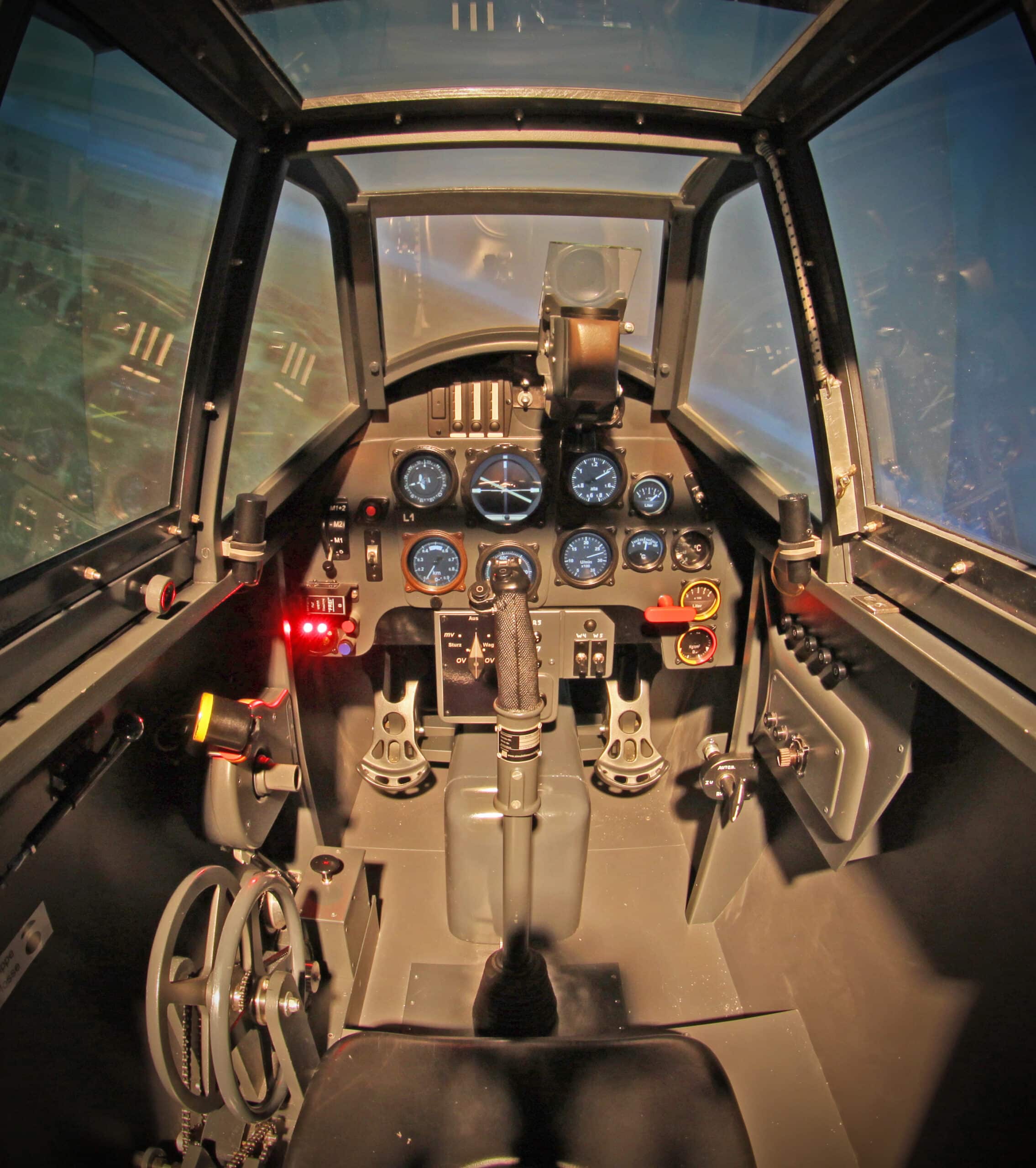 Messerschmitt Bf 109 -simulator
The Messerschmitt Bf 109 simulator is located at the back of the museum's exhibition hall in a separate darkened space. It is made of plywood and is almost in all respects like the cockpit of a real Messerschmitt Bf 109 aircraft: the controls, gauges and switches are in their right places.
The device is operated by two computers, one controlling the instrument panel and the other controlling the simulator program. Three video projectors reflect the visual image on three large screens. The field of view is 270°. One person at a time can be "flying" and the museum's assistant operator is present at all times to monitor the computers and support the pilot. The customer can choose from several different flight tasks according to their preferences and skill.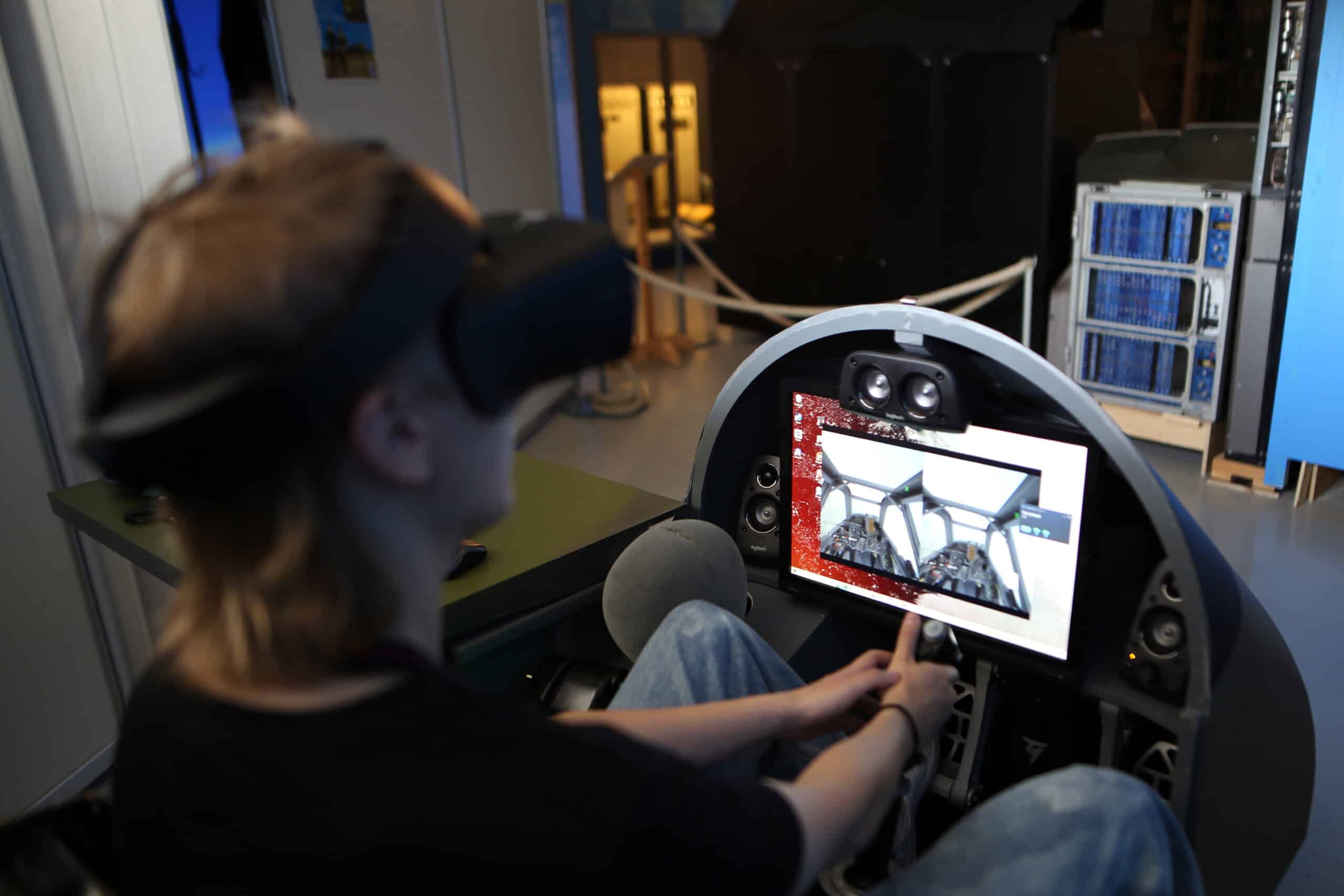 VR-simulator
Our VR flight simulator has the most common World War I and World War II fighters in its plane selections. The simulator is flown with virtual goggles on, making the cockpit view very real. Also in the VR simulator, the museum's assistant operator is always there for the pilot.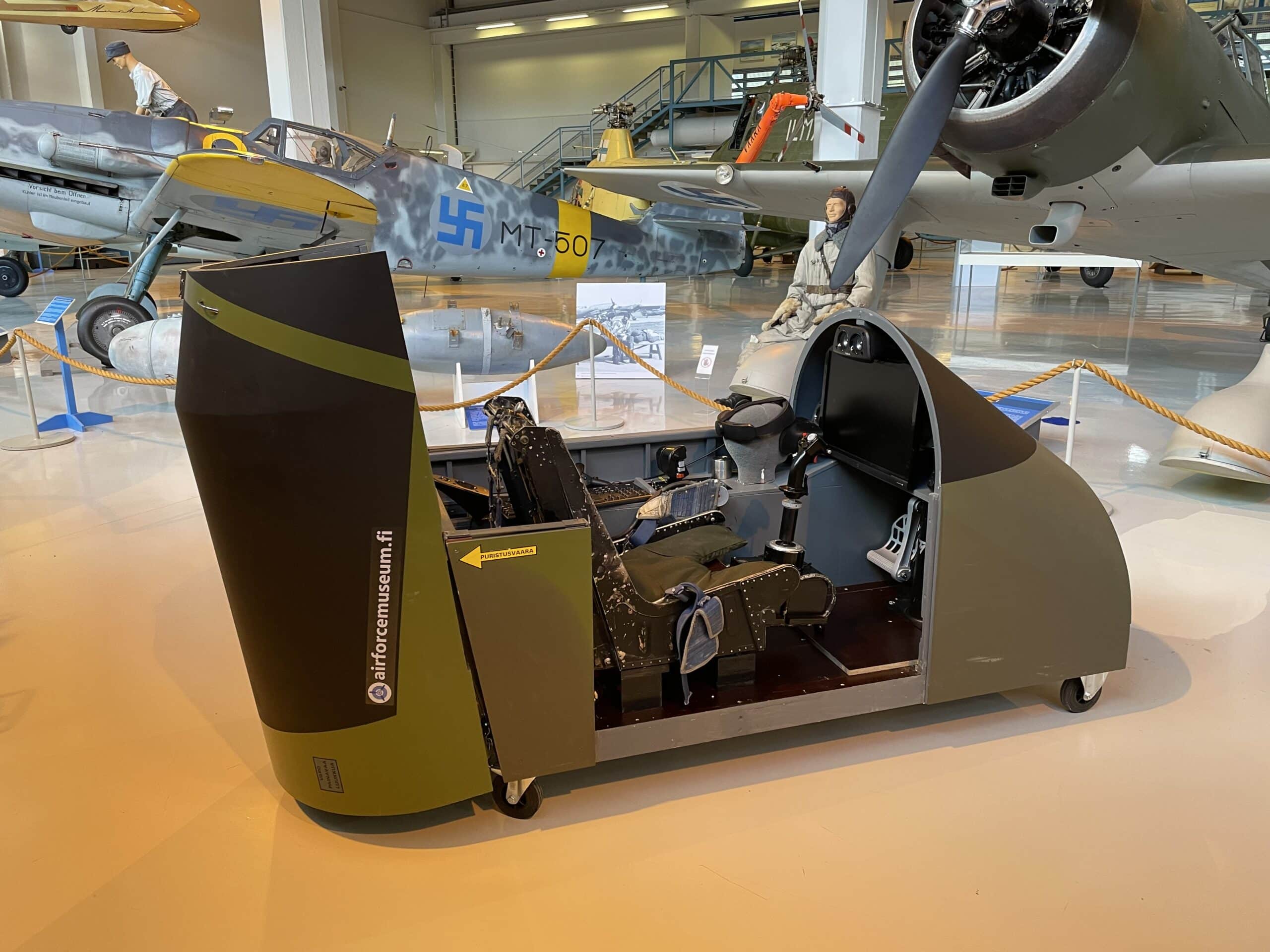 More information on simulator flights can be obtained from the museum's restoration page by e-mail (restaurointi(a)ilmavoimamuseo.fi) or by phone +358 40 822 1462. If you want to book a simulator flight for a time other than Saturday, a flight for your group or for a longer time slot than an hour, please call us!
The flight can also be purchased for a friend with a gift card, which can be obtained from the Air Force Museum ticket booth or by sending an e-mail to jenni.siik(a)ilmavoimamuseo.fi.
The cockpit part and equipment of the Messerschmitt simulator have been donated by the Aviation Museum Society. The partners of the Aviation Museum Society for the implementation of the project have been: The National Defence Support Foundation, the Urlus Foundation, Virtual Pilots ry and the Finnish Military History Society SSHS ry. The simulator has been assembled in cooperation with the Finnish Air Force Museum, the Aviation Museum Association and Virtual Pilots.