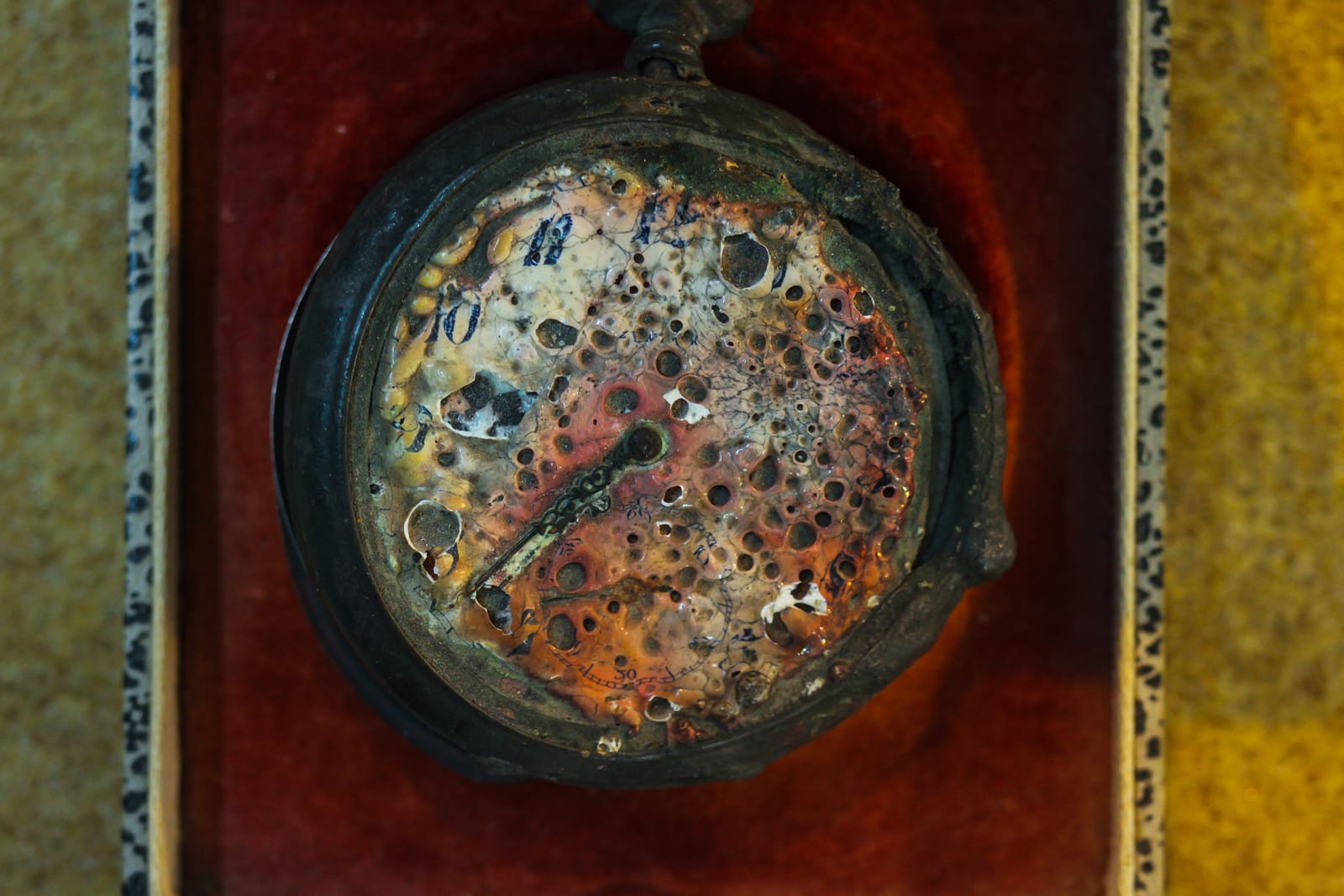 Sergeant Jouko Liinamaa's pocket watch. The Germans shot down the plane he was flying on 23 October 1944.
Donate an artefact
Acquiring new artefacts for the collections is a process and governed by our museum's Collections Development Policy. The Finnish Air Force Museum has collected artefacts for over 40 years, and our collections cover the history and traditions of the Finnish Air Force. Factors such as the condition of an item or what is known about an artefact can determine whether the Museum accepts items or not.
Most of our museum items are owned by the Military Museum. Our collection grows mainly through removals of equipment of the Finnish Air Force, but also thanks to private donors. We don't accumulate our collections by buying items from collectors. If you have material related to the history of the Finnish Air Force (objects, archive material, photographs, aircraft parts) that you would be interested in donating to the museum, please start the acquisition process by contacting our amanuensis.
We always use consideration when receiving material. Due to the limited amount of storage spaces, we mainly receive material with good context or background information, which fits our collection policy and is not already found in our collections.
If you have original photos or archive material that you don't want to donate but that you think will be of interest to researchers and enthusiasts, we can also digitize the materials for our use. In this case, you can keep the originals for yourself.
When the materials are donated, we will sign the donation agreement in two copies, in which case ownership and right of use of the object or photograph will be transferred to the museum.
We would respectfully ask that items are not posted or brought to the museum without contacting us first.
Information: amanuensis Mikko Kylmälä
mikko.kylmala(a)ilmavoimamuseo.fi